Clinic Testimonials – 4.9/5 stars
Welcome to our testimonial page. We are always humbled and truly thankful for the many kind words we receive in many forms such as cards, emails, facebook, google reviews and the old fashioned face to face, just for doing what we love… it makes us feel very appreciated and loved… so thank you in return.
For your benefit we have included a selection of facebook reviews and kind words we've received below for you to read. For our most recent reviews please visit our facebook page. If you would specifically like for us to share your story and kindness let us know via our contact page, facebook or by clicking on the link.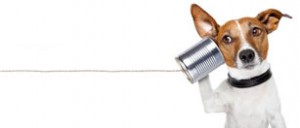 Drop us a line, have a chat or give some feedback. We'd love to hear from you. Our aim is to offer you and your pet the best experience we possibly can.
If you are new to our practice, you can register here. If you would like to be contacted be sure to mention that too.
If you wish to 'like' us on facebook click here and follow our page where we deliver patient stories and relevant up to date information for our local area.
Testimonials
facebook – December 28 2016
Thank you so much to Anne Marie and Tanya for being so respectful during Holly's passing today. Such amazing and thoughtful people, and the flowers are gorgeous and a very kind thought. Thank you guys!!
Southwell Family – December 14 2016
To all the wonderful staff at Mt Helena Vet Clinic, thank you so much for the wonderful and excellent care that you have given to my dog Sabrina ( Beanie) for many years. It is very much appreciated and recognised. A special thanks to Jade and Paula! With love from the Southwell Family
Thanks to all the wonderful team at mt helena vet for saving my girl and all her puppies xxxx
Tania Scott

 reviewed Mt Helena Veterinary Clinic — 5 star
Thank you to Tanya and the staff for looking after Ivy with her vaccinations and checking out her ears. I think she even enjoyed her little photo shoot! We had to come back the next day to pick up her meds and Ivy went in ( her second visit ) with tail wagging, more than happy to be there.
Thank you so much to the lovely staff and the Vet I seen today (I'm so sorry I can't remember her name.) My little chicken had a mysterious lump, she was so amazing handling my girl with a quick diagnosis and straight to sorting the problem. She also didn't make me feel like a crazy chicken lady! Thank you so much again!
Couldn't recommend Nat and her lovely staff enough. They have done wonders for my dog and went above and beyond there jobs. Reasonable pricing too and super great with my dog he loves to visit them. Thank you Nat and staff so much.
Very thorough and all the staff were lovely and really took the time to explain all of the procedure and after care. Will definitely become our vet clinic of choice, thank you to you all
inally persuading /carrying her in we were greeted by staff inside.. Who told me….don't worry,we will let Lucy settle and give her some time to check out her surroundings,and if she is still stressed,we can have a few more "meet n greets" if we have too,until such time that she's comfortable enough,to be touched/assessed by vet ((: after 15 mins of patience,some gentle love n attention from staff ,my girl was successfully assessed and treated,AND her tail was wagging….need I say more ????and the cost was $170 less than we had been charged elsewhere for EXACTLY the same treatment!! It seems we have found our new vet !!!thanks guys for being GENUINE ppl as well as GENUINE animal lovers cxx
We used to live in mount Helena but moved to Jane brook a few years ago. While everything else may have changed we haven't and will never change our vet. I have done 7 journeys so far this week so 7 hours of driving but it was definitely worth it. Our dog happily walked up to the door tonight and tried to push it open with her paw so she obviously is happy there too!
Thank you for all the hard work you have put in for nala this week (especially tonight). It means so much to us that you have been so nice, kind, and loving towards us and nala.