Puppy Pre-school
There are many benefits to teaching your puppy to be well behaved at an early age.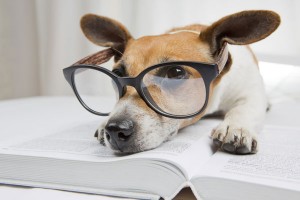 Young puppies are quite able to learn obedience skills, toileting behaviour and social boundaries. All of these things help make your relationship with your dog more rewarding for the years to come.
With progressive and positive learning techniques you will:
Develop an understanding of normal puppy behaviour.
Learn how to read your puppys' body language and respond appropriately.
Develop effective techniques for positive behavioural development.
Learn important tips about walking in public areas.
Understand the need for socialising your puppy.
Teach your puppy some important 'do not' lessons.
Understand important boundaries when playing together.
Develop strong bonds between you and your puppy.
The most important thing about Puppy Pre-school is 'start early'. Waiting too long can allow behavioural problems to establish which then require more intensive training to overcome. We would recommend that you enquire if your proposed puppy class delivers a positive reinforcement and low stress handling protocol for your new little one.
Do not underestimate the importance of exercise and good food for your pet. These combined with your love, you will provide the very best opportunity for your puppy to be happy and respond well to your training to be the very best behaved pet they can be. 🙂
To discuss vaccinations, preventatives (worming/fleas etc.) and desexing for your new pup, please give us a call on 9572 1777.
We here at MHVC love it when we see or hear a new puppy owner researching and asking questions to learn about getting a great start for you and your puppy, it really makes a difference to both of you… Call us anytime for assistance on 9572 1777, we'd love to help…  thank you and Have Fun!!! MHVC.
We at Mt Helena Vet currently do not have Puppy Classes running at this point and time. We are hoping to provide this service for everyone in the near future.
Please feel free to give us a call and ask us for the right advice or information regarding your Puppies health and welfare, 9572 1777.